aretheyrunningyet
Participant
A nice 15lber my mate got from Mackies last Sunday. I got fed up not catching anything so we went for a hoon up river and found some quiet water to park up to get a pic and clean the fish.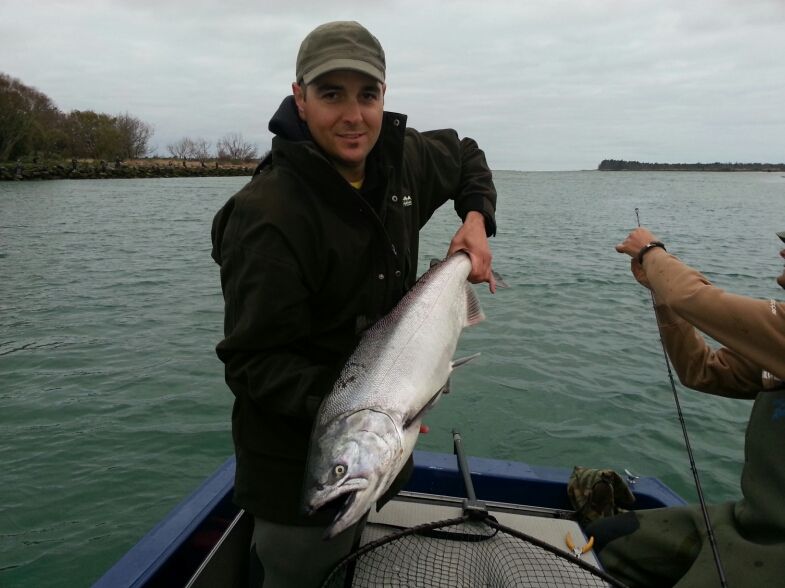 Subjohn's 19.5lb from last Saturday, he's still grinning today
I pulled this one out of the Rakaia gut on the 28th of December. Thought it was a half decent searun until I skull dragged it onto the bank and realized it was a little salmon. It weighed 8lb and tasted better than any other salmon I've eaten.