Hardy
Participant
Well my first post on this thread. Nine Mile Beach Westport. Out by Tauranaga Bay, not that far from Cape Foulwind. Decided buggar the snapper, that are pretty thin on the ground at the moment. I am going to go target Rig. Used to live at Tauranaga Bay and would set a net in the Bay by the rocks in picture, low tide setting.
Would get around eight or nine rig or Greyboy a Set. Big fella's too. I would only set the once, and that was it for another month. Would do the Pensioners rounds after I had freezed a bit down for my family. I am glad the net ban came in, some guys were just killing the Rig over here. Had some raw whole Prawns in the Freezer, so out they came. Arrived about 1pm high tide at 3.27pm. Two rods out. !.30pm first Rig hit the Beach, a small fella, but takeable. Then about half an later a double hit, two rods over at once. Being on my own, it was one rod first, then the other. Two more takeables. But Mummy Rig has to be out there somewhere. Had to wait a bit though.
Around 3.30pm she arrived, and wham went my rod. Tried to take me into the rocks, but I put the brakes on her. And then she was beached. Nice Mrs Mummy Rig, well over a metre and a fat little filly she was too.
Txted my two ole mates who were at North Beach, Westport, and had only caught a kahawai and some Yems. Rig for tea boys call in home, in half an hour.
Mmmmm think I might target Rig more often. Easier than Sun Fish and Manta Rays. And caught in clean water, on a sunny day. Time I had a wee gloat with my two ole mates.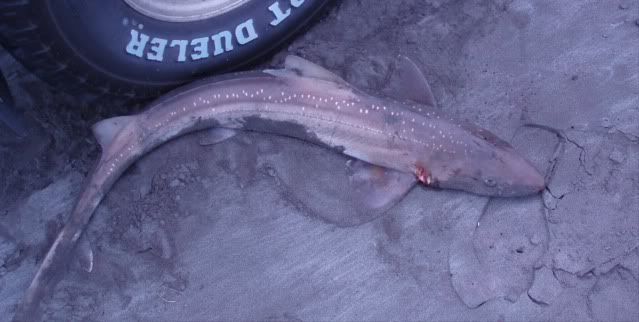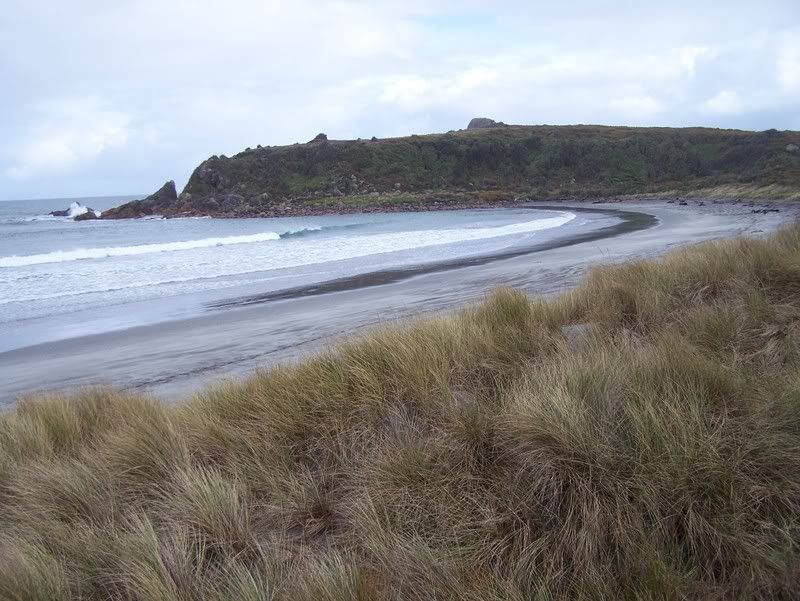 Cheers Trev